SUMMER THEATER CAMPS
The annual Summer Theater Workshop offered by the Smyrna Opera House is designed for students ranging in age from 7 to 19 years old.  The workshop spans a two-week or three-week period each summer, bringing children together who have an avid interest in improving their theater skills while learning new ones! 
Under the direction of Chloe Boggs, the camp's focus on the basics of acting will culminate in a performance on the final two days in which all students are equally cast. 
The Smyrna Opera House Summer Theater Workshop's goal is to bring children together who love the performing arts, hone their theatrical skills, culturally enrich them, and ensure each student has a great deal of fun along the way!
In the circumstance that spots sell out, you can request to be put on the wait list at admin@smyrnaoperahouse.org. Please provide your name, show interest, and your best form of contact. If we reach out to you about an open spot and do not hear back within 48 hours, we will assume you are no longer interested and will be taken off our wait list.
SUMMER CAMP DETAILS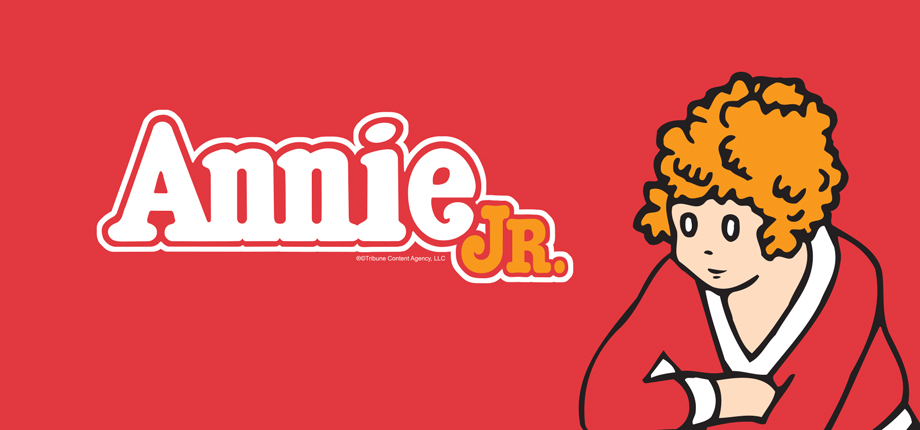 Annie JR.
JUNE 17th - 29th | AGES 7-18 | $500
Camp hours: 9am-3pm Monday through Friday.
(Final weekend show times will be discussed closer to the event)
Based on the popular comic strip and adapted from the Tony Award-winning Best Musical, with a beloved book and score by Tony Award winners, Thomas Meehan, Charles Strouse and Martin Charnin, Annie JR. features everyone's favorite little redhead in her very first adventure.
With equal measures of pluck and positivity, little orphan Annie charms everyone's hearts despite a next-to-nothing start in 1930s New York City. Annie is determined to find the parents who abandoned her years ago on the doorstep of an orphanage run by the cruel Miss Hannigan. Annie eventually foils Miss Hannigan's evil machinations, finding a new home and family in billionaire Oliver Warbucks, his personal secretary, Grace Farrell, and a lovable mutt named Sandy.
With plenty of parts to go around, including featured roles as well as ensemble parts for orphans, servants and tourists, Annie JR. is ideal for productions involving different grade levels.
Grease
JULY 8th - 27th | AGES 14-19 | $600
Camp hours: 9am-3pm Monday through Friday.
(Final weekend show times will be discussed closer to the event)
Here is Rydell High's senior class of 1959: duck-tailed, hot-rodding "Burger Palace Boys" and their gum-snapping, hip-shaking "Pink Ladies" in bobby sox and pedal pushers, evoking the look and sound of the 1950s in this rollicking musical. Head "greaser" Danny Zuko and new (good) girl Sandy Dumbrowski try to relive the high romance of their "Summer Nights" as the rest of the gang sings and dances its way through such songs as "Greased Lightnin'," "It's Raining on Prom Night," "Alone at the Drive-In Movie" recalling the music of Buddy Holly, Little Richard, and Elvis Presley that became the soundtrack of a generation. An eight-year run on Broadway and two subsequent revivals, along with innumerable school and community productions place Grease among the world's most popular musicals.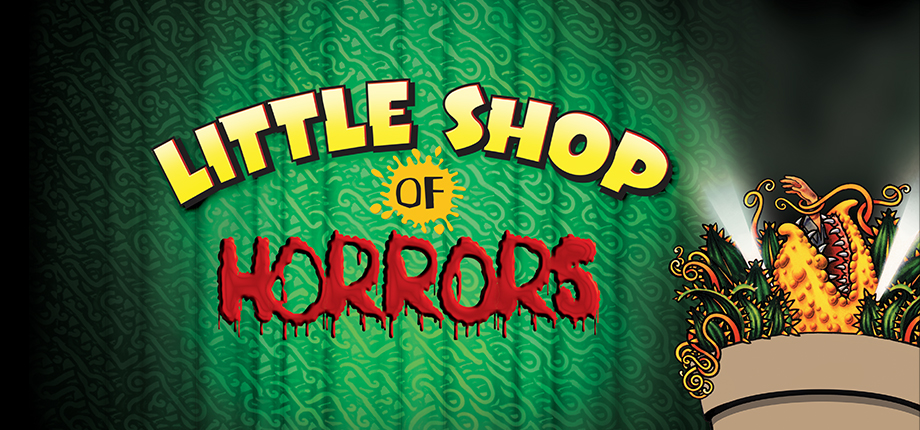 Little Shop of Horrors
JULY 29TH - AUG 17TH | AGES 12-19 | $600
Camp hours: 9am-3pm Monday through Friday.
(Final weekend show times will be discussed closer to the event)
A deviously delicious Broadway and Hollywood sci-fi smash musical, Little Shop Of Horrors has devoured the hearts of theatre goers for over 30 years. Howard Ashman and Alan Menken (Disney's The Little Mermaid, Beauty And The Beast, and Aladdin) are the creative geniuses behind what has become one of the most popular shows in the world.
The meek floral assistant Seymour Krelborn stumbles across a new breed of plant he names "Audrey II" - after his coworker crush. This foul-mouthed, R&B-singing carnivore promises unending fame and fortune to the down and out Krelborn as long as he keeps feeding it, BLOOD. Over time, though, Seymour discovers Audrey II's out of this world origins and intent towards global domination!
Children's Theater Workshop 2024 Instructor
Chloe Boggs
Miss Chloe Boggs is new to the Smyrna Opera House Family, but thrilled to showcase and support her passions for doing what she has always loved as art and career - perform! For many years, Miss Chloe has been a passionate Teacher, Director/Choreographer, and Performer for theaters all over Delaware and the surrounding theater communities in the tri-state area, including D.C. Miss Chloe has her BFA Degree in Musical Theater from Lees-McRae College and her Masters in Musical Theater and Vocal Pedagogy from New York University, where she also served as an Adjunct Voice Professor for several years. She recently also functioned as the Director of all Everett Theater Summer Camps the past 6 years and as the Director of Performing Arts at St. Elizabeth's School in Wilmington. She looks forward to teaching voice, dance, and acting in addition to Directing and Choreographing the Summer Camps! Off the Stage, Ms. Boggs loves a good meme, Italian food, and spending time with her loved ones on a good tv show!